Official Government Website

Heard County
Administration Building

201 Park Avenue
Franklin, GA 30217
(706) 675-3821 (TTY 711)
Heard County
Court & Voter Services

215 East Court Square
Franklin, GA 30217
(706) 675-7560 (TTY 711)
--- Voter Registration

The right to vote and choose our elected officials is one of our most fundamental rights as citizens!
Are you sure that the Registrar's Office has your correct name and address on record? You can check your voter registration status on the Secretary of State's
"My Voter Page".

If you need to update your name and address, you must submit a new registration form. Click on "Change of Name or Address" above.
Have you never registered to vote and want to get started?
To register to vote you must:
Are You Registered to Vote?
•
Be a citizen of the United States.
•
Be a legal resident of Heard County.
•
Be at least 17 1/2 years of age to register and 18 years of age to vote.
•
Not be serving a sentence for conviction of a felony involving moral turpitude.
•
Have not been found mentally incompetent by a judge.
The Secretary of State has an online voter registration application. If you have a Georgia Driverís License, the process is done entirely on-line. If you do not have a Driverís License, you may still use the on-line system, but the application must be printed out and mailed to the Secretary of State.
You may also register to vote in person at the Elections and Registration Office (located in the Heard County Courthouse - 215 E Court Square), at any public library, at a public assistance office, or military recruitment office. In addition, you may register to vote when you obtain or renew your driver's license or Georgia ID card.

If you wish to print out a voter registration application and mail it to the Secretary of State, click HERE for the application. You may also mail it directly to the Elections and Registration Office (PO Box 427 Franklin, GA 30217).

High school or college students and employees may register with their designated registration liaison (usually a principal, college president, counselor or dean).
Have You Previously Registered to Vote?

---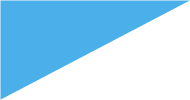 Board of Elections & Registration