Heard County
Administration Building

201 Park Avenue
Franklin, GA 30217
(706) 675-3821
Heard County
Court & Voter Services

215 East Court Square
Franklin, GA 30217
(706) 675-7560
--- Absentee Ballots
Any registered voter may apply for and receive an absentee ballot. Any absentee ballot application received from a military or overseas voter is kept on file until the end of the two year election cycle in which it is received. All other registered voters may apply for an absentee ballot at any time after the 181'st day before an election. No absentee ballots are issued after the 4'th day before an election, unless a voter is hospitalized on the day of an election.


You do not have to provide a reason why you are applying for a ballot.


If a registered voter is disabled or is residing temporarily outside of the county, then a relative may apply for an absentee ballot for the voter. A "relative" is defined as the registered voter's spouse, mother, father, grandparent, aunt, uncle, sister, brother, son, daughter, niece, nephew, grandchild, son-in-law, daughter-in-law, mother-in-law, father-in-law, brother-in-law, or sister-in-law as long as the "relative" is 18 years of age or older.

To obtain more information about absentee voting click HERE.

Click here to download an absentee ballot application.
The form must be printed out and signed. Your application may be emailed to tadams@heardcountyga.com, faxed to 706-675-2134, or mailed to:
Heard County Board of Elections and Registration
PO Box 427
Franklin, GA 30217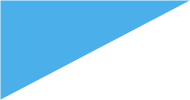 ---
Board of Elections & Registration