Heard County
Administration Building

201 Park Avenue
Franklin, GA 30217
(706) 675-3821 (TTY 711)
Heard County
Court & Voter Services

215 East Court Square
Franklin, GA 30217
(706) 675-7560 (TTY 711)
--- Military and Overseas Voters
The Uniformed and Overseas Citizens Absentee Voting Act is commonly referred to as UOCAVA. UOCAVA citizens are U.S. citizens who are active members of the Uniformed Services, the Merchant Marine, and the commissioned corps of the Public Health Service and the National Oceanic and Atmospheric Administration, their eligible family members and U.S. citizens residing outside the United States. This Act provides the legal basis for these citizens' absentee voting requirements for federal offices.

Voters that qualify under UOCAVA have the option of having their ballot sent to them electronically to expedite the voting process. Voters print out their ballot and necessary documents, then physically mail them back to the Elections and Registration Office. Any ballot postmarked on or before Election Day will be accepted if it arrives in the Elections and Registration Office by the end of business of the third day after the election.

For more information about UOCAVA and absentee voting click HERE.

To download an application to register to vote AND request an absentee ballot, click HERE.

---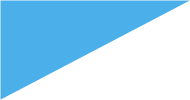 Board of Elections & Registration