Heard County
Administration Building

201 Park Avenue
Franklin, GA 30217
(706) 675-3821 (TTY 711)
Heard County
Court & Voter Services

215 East Court Square
Franklin, GA 30217
(706) 675-7560 (TTY 711)
--- Trash Permits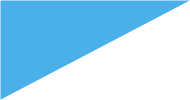 ---
Building & Zoning
Garbage Permits are now available for purchase in the Building & Zoning Office of the Heard County Administration Building, Centralhatchee City Hall, and Ephesus City Hall.
$50.00 per PERMIT
$15.00 for Ages 65 and older
$10.00 REPLACEMENT FEE (ONE TIME ONLY)
Buiding & Zoning now accepts debit and credit cards (fee applies).


You may also purchase your permit through the mail by sending a $50.00 check* or money order with phone number made out to Heard County along with a self-addressed stamped envelope to this address:


Heard County Commissioner
C/O Garbage Permit
P.O. Box 40
Franklin, GA 30217


You must include proof of Heard County residency, such as copy of your driver's license or copy of a utility bill with a street address, and a filled out Trash Permit Application. If you are 65, or will become 65 before December 31, 2020, you are eligible to receive your permit for $15.00 by providing proof (copy of driver's license) of birth date (month, date, and year). For more information, please call 706-675-3700.


*Heard County Check Policy: Checks must include your name, street address (no PO Boxes), phone number printed on the front of the check. We will not accept counter checks or out of area/state checks. Make checks payable to: Heard County Board of Commissioners.