Official Government Website

Heard County
Administration Building

201 Park Avenue
Franklin, GA 30217
(706) 675-3821 (TTY 711)
Heard County
Court & Voter Services

215 East Court Square
Franklin, GA 30217
(706) 675-7560 (TTY 711)
--- Heard County Transit
Welcome Aboard Heard County Transit!
Heard County Transit


Physical Address

470 Old Field Road
Franklin, GA 30217


Mailing Address

P.O. Box 40
Franklin, GA 30217


Phone:
(706) 675-1410 (TTY 711)

Fax:
(706) 948-0117

Email:
transit@heardcountyga.com
Contact Information

Heard County Transit is the public transportation service located in Franklin, Georgia.
This service is available to all residents of Heard County.
Where We Can Take You
When We Operate

How to Schedule a Ride
Heard County Transit operates on an advanced reservation basis. Customers are required to schedule all out of county trips and medical appointments 3 days in advance in order to guarantee the trip. If you schedule a drop off for an appointment and do not know the pick up time we can not guarantee a return trip. We are a shared ride system so availability is first come, first serve.
Passenger Policies

Accessible Service
Wheelchair-accessible service is available. When you call to schedule your trip, please let us know of any assistance you may need in boarding or disembarking from the vehicle. For the safety of all passengers, our policy requires that wheelchairs be secured to the vehicle.

Persons using respirators or portable oxygen are permitted.

Service animals accompanying individuals with disabilities are permitted

Personal care attendants accompanying persons with disabilities (ADA) are permitted free of charge.

Our Holiday Schedule
Heard County Transit services do not operate on the following holidays: New Year's Day, Martin Luther King, Jr. Day, Memorial Day, Independence Day (4th of July), Labor Day, Thanksgiving Day and Christmas Day.
What We Charge
Please have exact fare available when boarding.
Drivers are not able to make change.

Riders with disabilities may be accompanied by an attendant or companion free of charge. Additional companions will be charged the regular fare.
The fare for service depends on the distance of your trip.
The charge for each one-way trip is:
| | |
| --- | --- |
| Within City of Franklin | $1.00 |
| Outside City of Franklin, Within Heard County | $1.50 |
| Outside Heard County (Carroll, Coweta, or Troup) | $5.00 |
| Price Per Stop | $1.00 |
Thank You for Your Patronage!
Heard County Transit receives funding from our Heard County Government, the Georgia Department of Transportation, the Federal Transportation Administration, and the Georgia Department of Human Resources.
Reservations can be made by calling 706-675-1410 (TTY 711) between the hours of 8:00 AM and 2:00 PM, Monday through Friday.

You may leave a message at any time. This does not "guarantee" a pick up, but someone will get back with you as soon as possible.

The last scheduled pick up of the day will be 3:30 PM
Have a compliment, suggestion, or complaint?
Please give us a call, e-mail, or write us at:

Title VI Notices & Complaints

Heard County Transit provides transportation to doctor's offices, grocery stores, pharmacies...anywhere in Heard County!
Transportation service is also available for trips outside of the county.

| | |
| --- | --- |
| MONDAY | 7:00 AM to 4:00 PM |
| TUESDAY | 7:00 AM to 4:00 PM |
| WEDNESDAY | 7:00 AM to 4:00 PM |
| THURSDAY | 7:00 AM to 4:00 PM |
| FRIDAY | 7:00 AM to 4:00 PM |
| SATURDAY | CLOSED |
| SUNDAY | CLOSED |
CLOSED FOR LUNCH
11:15 PM to 12:15 PM

Please be ready to meet your bus at the curb a few minutes before your scheduled pick-up time.

If you will be unable to or choose not to take your scheduled trip, please contact us to cancel as soon as possible, at least 2 hours before your scheduled pickup time. No-shows waste resources which could be used to transport others.

Eating, drinking, and smoking are not permitted on board Heard County Transit vehicles. Food and beverages may only be carried on board if securely closed in spill-proof containers.

Seats at the front of the bus are reserved for seniors and persons with disabilities. Please use these seats only if necessary.

Please do not talk to the operator while the vehicle is in motion. Safety is our top priority, and your operator's full attention needs to be on driving.

Music may only be played if headphones are used and volume is set low enough not to disturb other passengers.

Any items left on board the bus will be taken to the office before the next time the vehicle is put in service. If you believe you may have left something on board, please call our office.

Riders must be 16 years of age or older unless accompanied by an adult.

Riders are only allowed to transport packages that they are able to carry themselves. Drivers are not required to assist with packages.

Drivers may assist passengers in boarding and disembarking the vehicle as requested.

Drivers are not allowed to enter homes or perform any personal business for riders.

Pets are not permitted on board Heard County Transit vehicles. Service animals trained to assist individuals with disabilities are welcome.

Inclement Weather Policy
STAFF
---
Driver
Cassandra Rogers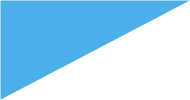 ---
Driver
Rosa Moreland
Director
Samantha McKinney
Heard County Transit will make reasonable modifications to policies, practices, or procedures when the modifications are necessary to avoid discrimination on the basis of disability or to provide program accessibility to it's services, subject to the limitations of Federal Regulations 37.169(c)(1)-(3). Individuals requesting modifications to Heard County Transit's service shall- contact the Americans with Disability Act (ADA) Coordinator and describe what they need in order to use the service. Individuals requesting modifications are not required to use the term "reasonable modification" when making a request.