Official Government Website

Heard County
Administration Building

201 Park Avenue
Franklin, GA 30217
(706) 675-3821
Heard County
Court & Voter Services

215 East Court Square
Franklin, GA 30217
(706) 675-7560
--- Purpose:
Responsibilities:
To determine taxability, value and equalization of all assessments within the county.

The County Board of Tax Assessors notifies taxpayers when changes are made to the value of their property; receives and reviews all appeals filed; and insures that the appeal process proceeds properly. In addition, they approve all exemptions claimed by the taxpayer.
Hours of Operation
Board of Tax Assessors
Physical Address

201 Park Avenue, Room #400
Franklin, GA 30217


Mailing Address

P.O. Box 476
Franklin, GA 30217


Phone:
(706) 675-3786

Fax:
(706) 675-1409

Email:
dpate@heardcountyga.com
Contact Information
Goals

Official Notice to Property Owners

In past years, only property owners whose property was reassessed received assessment notices. Due to new legislation, ALL owners of taxable real property will receive a "Notice of Assessment" that will include a tax estimate along with the value of the property. The estimate is based on the previous year's mill rate, which is subject to change before the actual tax bill goes out later in the year.
For more information regarding an Annual Notice of Assessment, please navigate to our Assessment FAQ (Frequently Asked Questions) page by clicking HERE.

Official Website Link
For more information regarding the Heard County Board of Tax Assessors, taxes, exemptions, or appeals, please navigate to their official web site by clicking HERE.
Returned Mail


Press Release from Heard County Tax Assessors (September 8, 2017):

Heard County is currently under contract with the firm Norman Appraisal Services to assist the County Board of Assessors with updating the county tax digest.

A representative from Norman Appraisal will soon be visiting each property in the County. Each representative will have vehicle and personal identification from Heard County. If the property owner is not at home, a county "door hanger" will be left for the home owner to assure accuracy for the interior description.

The field representatives will be taking a front and rear photograph of each structure on the property as well as updating any changes to the property since the last countywide update.

The State Department of Revenue requires counties to do this every 3 years.

If there are any questions, contact the Heard County Tax Assessors office at (706) 675-3786.

Maps being visited in the coming weeks are 0052, 0045, 0044, 0051 and 0043.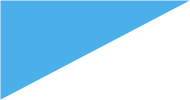 CLOSED FOR LUNCH
12:00 PM to 1:00 PM
| | |
| --- | --- |
| MONDAY | 8:00 AM to 5:00 PM |
| TUESDAY | 8:00 AM to 5:00 PM |
| WEDNESDAY | 8:00 AM to 5:00 PM |
| THURSDAY | 8:00 AM to 5:00 PM |
| FRIDAY | 8:00 AM to 5:00 PM |
| SATURDAY | CLOSED |
| SUNDAY | CLOSED |
Board of Tax Assessors
---
STAFF
---
Chief Appraiser
Dustin Pate
Appraiser I
Melinda Noles

Heard County Board of Tax Assessors Official Website
Georgia Clerks Authority
Georgia Department of Revenue
Useful Links