Official Government Website

Heard County
Administration Building

201 Park Avenue
Franklin, GA 30217
(706) 675-3821 (TTY 711)
Heard County
Court & Voter Services

215 East Court Square
Franklin, GA 30217
(706) 675-7560 (TTY 711)
--- Goals

Purpose:
Responsibilities:
To properly identify, determine cause of death, and distribute possessions of deceased persons within the County.
Identification of the deceased.

Determination of cause of death - Includes Homicides, Suicides, Accidents, or Death by Natural Causes. The Coroner may order an autopsy, which must be done by a Board Certified Pathologist.

Responsible for all personal property of the deceased. Property is to be protected until a legal heir is identified. If no heir is forthcoming, the material possessions are turned over to the County Treasurer and the Sheriff for sale and distribution to the County's General Fund.

Hours of Operation
Heard County Coroner's Office
P.O. Box 782
Franklin, GA 30217

Phone: (706) 813-1238 (TTY 711)
Contact Information

Coroner and Deputy Coroner are on call.
---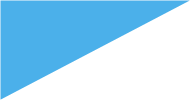 STAFF
---
Coroner
Kathie Buchanan
Deputy Coroner
Chad Wood
Deputy Coroner
Karon Brown
Coroner's Office