Official Government Website

Heard County
Administration Building

201 Park Avenue
Franklin, GA 30217
(706) 675-3821
Heard County
Court & Voter Services

215 East Court Square
Franklin, GA 30217
(706) 675-7560
--- Codes Enforcement

Purpose:
Responsibilities:
To enforce the Code of Ordinances set forth by the government of Heard County.
Performance of a variety of technical duties in support of the County's local code enforcement program.

Enforcement of a variety of applicable ordinances, codes, and regulations related to zoning, land use, nuisance housing, building codes, health and safety, blight, graffiti, water waste, and other matters of public concern.

Informant on County regulations to property owners, residents, businesses, general public, and other county departments and divisions.

Hours of Operation
Codes Enforcement

Physical Address
201 Park Avenue, Room #600
Franklin, GA 30217

Mailing Address
P.O. Box 40
Franklin, GA 30217

Phone: (706) 675-6908
Fax: (706) 675-2493
Contact Information
Goals

| | |
| --- | --- |
| MONDAY | 8:30 AM to 5:00 PM |
| TUESDAY | 8:30 AM to 5:00 PM |
| WEDNESDAY | 8:30 AM to 5:00 PM |
| THURSDAY | 8:30 AM to 5:00 PM |
| FRIDAY | 8:30 AM to 5:00 PM |
| SATURDAY | CLOSED |
| SUNDAY | CLOSED |
CLOSED FOR LUNCH
12:00 PM to 1:00 PM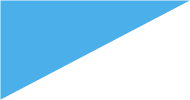 ---
STAFF
---
Officer
Robert Nelms